Open your eyes to a brighter you
Nothing ages a person's appearance more than hooded upper eyelids and bags under the eyes. As we grow older, the muscles around the eyes start to weaken, causing the skin to sag. This can give the face a perpetually tired and older-looking appearance. Eyelid surgery (blepharoplasty) is a cosmetic surgical procedure to correct puffy, droopy, or wrinkled upper and lower eyelids to restore a more youthful appearance to the eyes and the face.
Dr. Alexander Sinclair is a board certified plastic surgeon who has many years of experience serving the greater Los Angeles area in a wide range of plastic surgery procedures, and who is known for his commitment to surgical excellence. At Sinclair Plastic Surgery in Whittier or Beverly Hills, you can expect the agreed-upon results from your plastic surgery or non-surgical procedure performed in a warm, comforting, non-intimidating environment.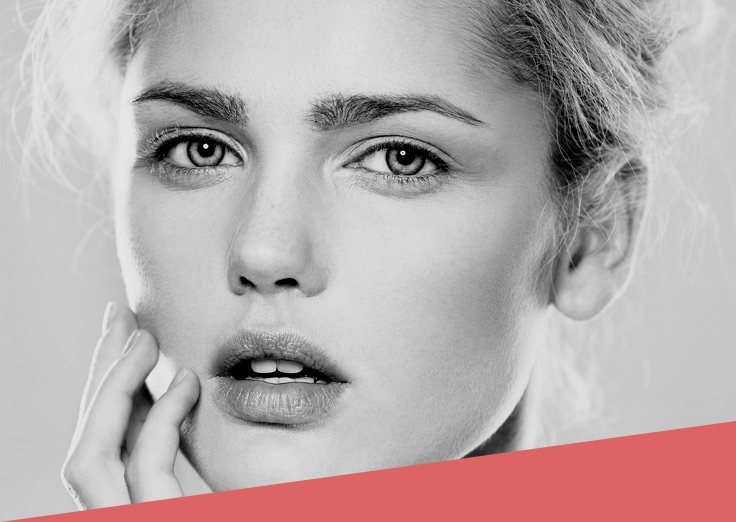 How is eyelid surgery

performed
Although eyelid surgery is sometimes called an "eyelift," this is a misnomer, as the eyelid is not actually lifted during surgery. In upper eyelid surgery, incisions are made to allow for removal of excess fat, skin, and tissue. Fine sutures are then used to bring the skin together and create an eyelid crease.
In lower eyelid surgery, an incision is made either just below the lower lash line or on the inside of the lower lid (transconjunctival approach). The latter approach leaves no visible incisions. Fat can be removed or added to improve the contour of the eyelids. The lid may need to be tightened to eliminate sagging. This procedure may be combined with laser resurfacing to reduce the appearance of wrinkles and improve the texture of the skin.
Functional reasons for

eyelid surgery
Eyelid surgery can take years off a man or woman's appearance, but this procedure is also performed for non-cosmetic reasons. Loose, sagging skin in the upper eyelids can create folds, affect the natural contours of the upper eyelid, and impair a person's vision. Blepharoplasty may become a medical necessity, particularly in older patients.
If excess skin on the upper eyelids is blocking your field of vision, your medical insurance may cover the eyelid surgery procedure. Check with your insurance provider to find out if you are covered. Our office can assist you with your medical insurance claim.
What to expect with

eyelid surgery
Blepharoplasty is typically performed on an out-patient basis under local anesthesia with sedation. General anesthesia is also available for this procedure, which can take approximately 1 to 3 hours, depending upon whether the surgery is being performed on one lid, or both upper and lower eyelids.
Mild to moderate pain and discomfort for 1 to 3 days after eyelid surgery can be alleviated with prescription or over-the-counter medication. Sutures are generally removed within approximately 4 to 6 days after surgery. Results often last 5 to 10 years, or longer.
Schedule a
consultation
Schedule
Beverly Hills Office
9001 Wilshire Boulevard #202, Beverly Hills, CA 90211
(310) 274-4103
>
Whittier Office
7921 Painter Avenue, Suite #1 Whittier, CA 90602
(562) 696-3135
>